Find Out About State Legislation to Protect Companies from COVID Liability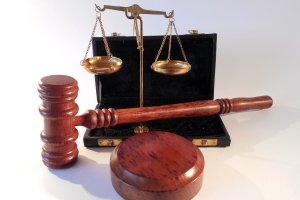 Tuesday, November 17, 2020
In addition to the highly reported efforts by Republicans in congress, several states are also seeking to pass legislation that would shield companies from COVID-19-related liability.
So far, the Pool & Hot Tub Alliance (PHTA) is tracking eight states that have introduced or passed such legislation.
Mississippi Governor Tate Reeves and North Carolina Governor Roy Cooper have already signed such bills into law. Mississippi's protections are retroactive and apply to events both before and after guidances were issued. In both states, the immunity is contingent on companies achieving a defined level of good faith and compliance.
The governors of Iowa, Georgia and Wyoming also recently signed similar laws.
A Massachusetts bill would grant essential businesses immunity from lawsuits resulting from exposure to COVID-19 on the business premises, as long as the business operates in good faith and complies with guidances for COVID-19 protection. The immunity also would be void if the company commits fraud, deceptive acts, negligence or discrimination. Claims may still be filed under workers' compensation statutes and regulation.
New York and New Jersey are weighing multiple bills related to liability protection or immunity from COVID-related claims. However, not all are written to protect businesses. One of the New York bills would declare all protections void and unenforceable. Another in the state would require employers to notify employees if they've been exposed to an infected coworker.
While PHTA continues to track the COVID-liability-protection legislation, "We're also hoping to see something at the Federal level," said Jennifer Hatfield, vice president, Government Affairs & Codes, for PHTA.
Many of these bills articulate that a company could be found liable if they are found negligent or not following recommendations for protecting staff. For this reason, Hatfield suggests that business owners make sure they are doing just that, even if it means checking with an attorney.
"You don't want that protection to be void if you're not following what they say you need to do to protect your employees," she said. "Most businesses are doing the best they can to protect their employees, but it's a good time ... to make sure that you're doing everything that you need to do."
This comes in contrast to California, where Governor Gavin Newsom recently signed an executive order naming COVID-19 as a rebuttable presumption for workers' compensation. In courts, a rebuttable presumption is assumed to be true unless it is proven otherwise. So if an employee in California becomes sick with COVID-19 and files a workers' compensation claim, it will be assumed to have been contracted on the job unless the employer proves otherwise.