Filtration
Product Categories
Waterco Horizontal & Vertical Commercial Sand Filters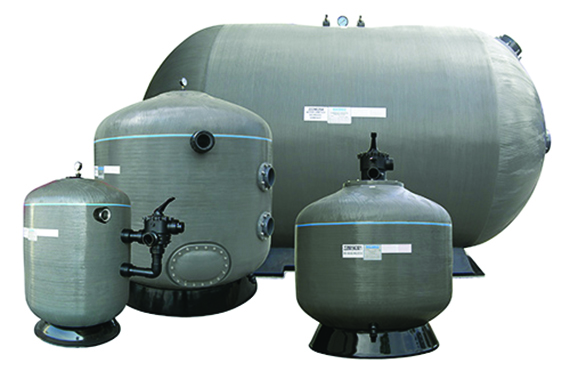 Micron fiberglass filters embody the latest in fiberglass winding technology. Waterco's digitally controlled filament winding machine faultlessly winds continuous strands of high quality fiberglass filament under controlled tension to create a seamless one-piece vessel with refined consistency and superior quality. There are no welds or seams or special tank linings which can corrode.
Waterco has vastly improved the hydraulic efficiency in its horizontal filter lateral system by looping its horizontal filter's distributors and laterals. The looped lateral system reduces backwash run times, saves water and produces a flatter more uniform filter media bed after backwashing.
Waterco stocks a huge variety of NSF Certified horizontal, vertical and deep bed filter tanks to fit almost any application. Ships FOB Factory.