SeaKlear Chitosan Clarifier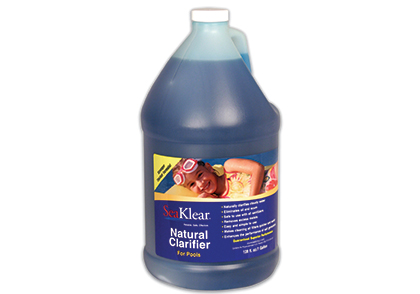 Chitosan Clarifier attracts organic debris with chitosan, a natural polymer, and carries it to the filter. It pulls excess oils out of the water and encapsulates them so they don't stick to pool surfaces or filters, traps stain-causing heavy metals such as maganese, copper and iron, and improves filter efficiency by suspending contaminants on the surface of filter media without clogging the filter. Safe for use in ponds, fountains, and aquariums.
1 oz. treats 10,000 gallons.