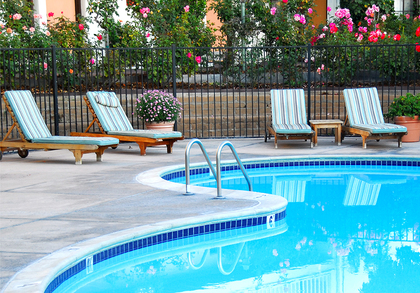 Renovating, restoring or repairing your pool and aquatic facility is a very specialized endeavor. There are federal, state and local codes specific to aquatic facilities that must be incorporated into any renovation project, as well as material and equipment selection. Horizon Commercial Pool Supply has the resources and expertise to ensure your renovation or repair results in a safe and quality renewed facility. From partial restoration to complete renovation to minor repairs we do it all.
Chemical Automation
Winter Covers
Filter Replacement & Repair
Pump Replacement & Repair
Underwater Repairs
Water Level Controls
Equipment Repair & Installation
Heater Repair & Installation
Underwater Lighting
ADA Pool Lift Repair & Installation
Play Feature Repair, Restoration & Installation
Water Slide Repair, Restoration & Installation
Starting Block/Platform Installation
Diving Board & Platform Repair & Installation
Main Drain & Suction Compliance
VGB & ADA Compliance
Electrical, Mechanical & Venting
Leak Detection & Repair
Plumbing
Tile Repair & Replacement
Coping Stone Repair & Replacement
Plaster Resurfacing
Painting & Patching
Concrete Repair & Replacement
Spa Repair & Replacement
Energy Audits
Much, much more....